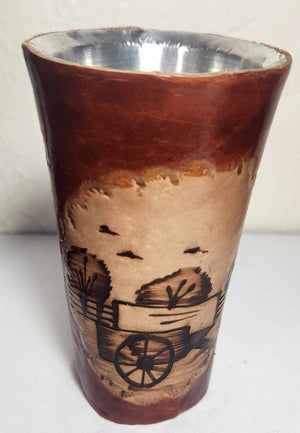 Arpa Tea
Mate Cup Wagon
Sale price Price $32.00 Regular price Unit price / per
Our guampas are imported from Paraguay.  Each guampa is hand-crafted by the local artisans creating their own unique patterns and characteristics.  All mate cups come with a bombilla (if not pictured).  
Two varieties of this cup.  One is small at 4 inches total in height and the other is approximately 5 inches in height.
To clean: rinse aluminum with soap and water.  Sit upright to dry.  Wipe with clean cloth to remove moisture.  Do not submerse leather in water- wipe dry if wet.